Home cleaning for pet owners

Multi-award winning 100% natural cleaning & lifestyle products
Animals' noses are up to 40 times better than ours. This is why artificially smelling cleaning products are never a good solution for your beloved pet.
Tincture´s products have all been formulated to be safe around pets at home. Our products are all 100% natural and are made with pure botanical extracts and plant based actives.Bring nature into your home. Your pet will thank you.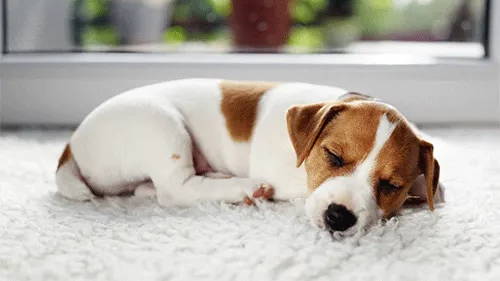 ---
...that the air inside a typical home is up to 5x more polluted than the air directly outside? And that we spend over 90% of our time indoors?
How healthy is your home?
Chemical residues from everyday products like household cleaners are one of the main causes for poor air quality in our homes.
Even so called 'eco' cleaners often contain ingredients that are known to have a potentially negative effect on your health and wellbeing.
---
Our solution
Tincture Naturals
If you're new to natural cleaning, the TINCTURE Starter set contains everything you need to create a healthy, clean and safe home.
£39.93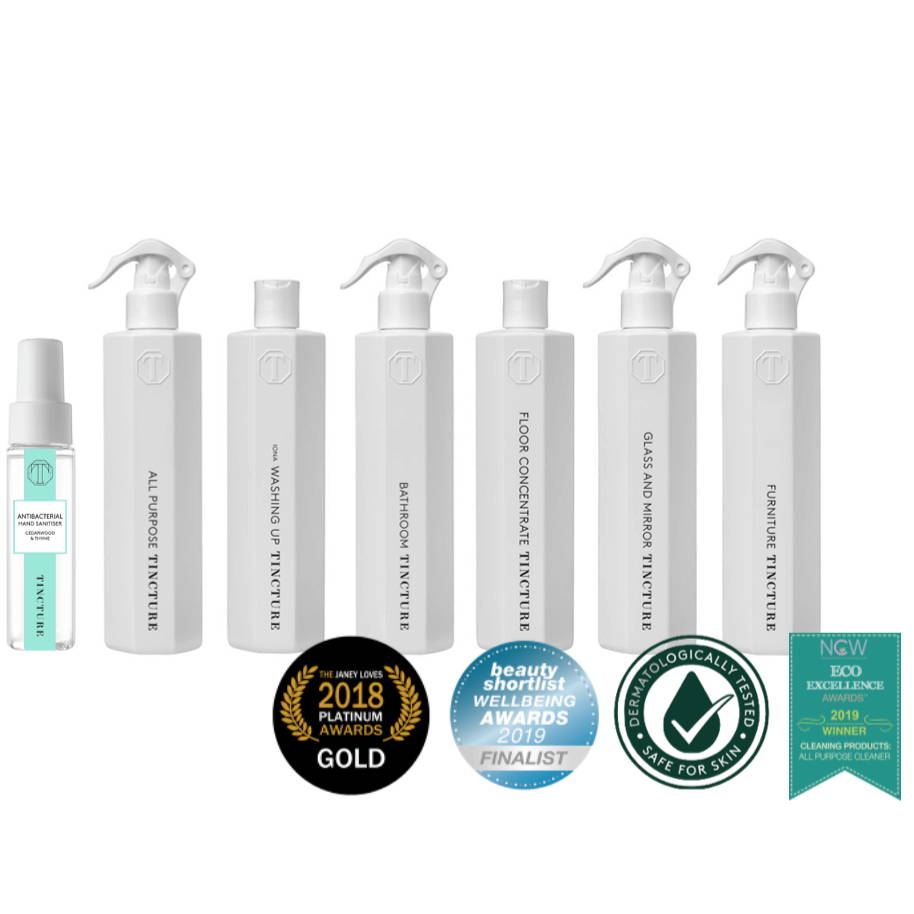 All our products are made with active plant based ingredients, botanical extracts and pure essential oils that not only enhance the product performance through their antibacterial and antiviral properties but also promote our wellbeing and protect our indoor air.
What can I use the products for?
Our best selling Starter Set contains products that are safe to use on all materials including natural surfaces such as marble, granite, woods as well as glass, mirrors and steel. Our naturally formulated products are a safe, strong-performing, eco-friendly alternative to many other cleaning products that contain harsh, toxic chemicals such as bleach.
What makes Tincture unique?
Tincture is research driven with your health being at the core of our formulation design. We are on a mission to raise awareness on indoor air pollution and tackle it through products which do not contain chemicals known to have adverse effects on your health and the quality of your air. All our products are safe to be used around your entire family as well as your pets and will add a sense of calm and harmony to your home thanks to the herbal ingredients and essential oils.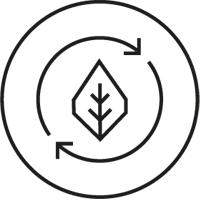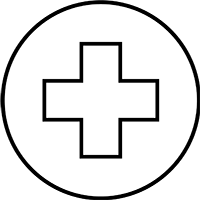 What's Included:
Antibacterial Hand Sanitiser - WHO approved formulation to ensure your hands are clean and protected at all times. Kills 99.999% of bacteria and viruses, including enveloped viruses like Corona Virus
All Purpose –This antibacterial and antiviral spray which includes sage, thyme, cedarwood and eucalyptus oils is perfect for all surfaces in the home, including your baby's highchair as this natural household cleaner is toxin free
Bathroom – Keep your bathroom safe for all the family with the knowledge that our bathroom cleaner kills 99.999% of bacteria through the power of plants, whilst keeping limescale and watermarks at bay. Blended with oils that include galbanum, caraway and lemon oils
Washing Up - Keep your glasses and crockery spotlessly clean and sparkling with our dermatologically approved washing up liquid, packed with thyme, eucalyptus, cinnamon oils and a soothing blend of organic chamomile and millefolium extracts
Floor Concentrate – This floor cleaner includes bergamot, cedarwood, geranium oils and have been formulated to be suitable for all floor surfaces including wood, stone and marble. Add a few drops to a bucket of warm water. A little goes a long way!
Glass Mirror and Steel – Formulated with clove, thyme and eucalyptus oils and plant based actives ensure a sparkling finish to all mirrored, glass and steel surfaces. We recommend using a bamboo cloth for a streak free finish - a little goes a long way
Mini Bathroom – perfect for keeping in your bag! Spray, and wipe away 99.999% of bacteria on the go!
Mini Glass Mirror and Steel – keep yourglass, mirror and steel surfaces clean wherever you are. Ideal for your rearview mirror or phone screen! Use with a bamboo cloth for the best results.
Improved indoor air quality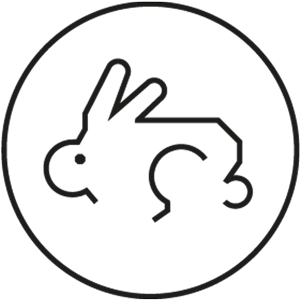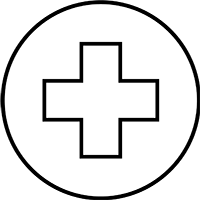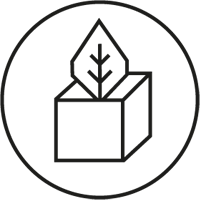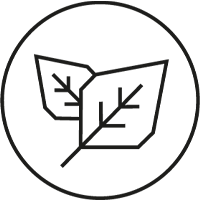 What is the secret behind Tincture Naturals?
Inspired by ancient monastic wisdom, derived from monastic herbal remedies, our formulations are 100% natural, made with plant-based actives, pure essential oils, and botanical extracts. This creates a powerful cleaning formula that leaves stone, wood, metal, glass, silver, laminate and all other surfaces in your home beautifully clean.
All ingredients are vegan & cruelty-free and as pet lovers we are strictly against animal testing of any kind.
---

Lovely product smells divine
Lovely product smells divine and safe to use around my 2 dogs i will 100% be purchasing this product again and would definitely recommend to friends and family.
Klaire W.

First time purchase!!
"I love these products. They don't irritate my throat or my eyes or skin! They smell beautifully natural and clean to a high standard."
Kiren G.

Great product!
"Tried Tincture on a leap of faith and I love it. It works in a quiet dignified way, no fierce smells, bubbling or fizzing it just does what it needs to do. Everything is ultra clean and shiny. And my house smells like a spa!"
Michele F.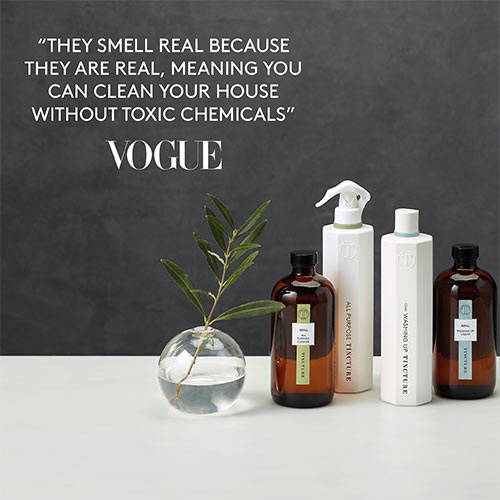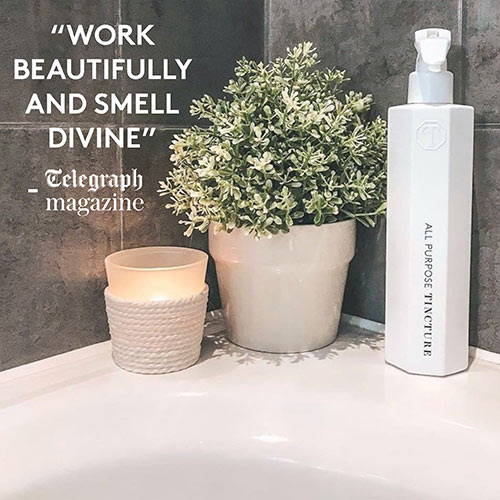 ---
Your Tincture Starter Set is waiting for you!
£39.93
100% natural, made with essential oils, botanical extracts and plant based actives. Derived from monastic herbal remedies, these antibacterial, antiviral toxin-free cleaning products are eco-friendly and can be topped up with our refillables to help you reduce plastic waste.
Toxin free ingredients, safe to use around the entire family

Dermatologically approved to be gentle to skin

Packaging remains bacteria free at all times due to the inclusion of antimicrobial silver technology
4,87 of 5 rating on average in 2019
Reduced shipping on orders over £30
---

"Great product! Looks lovely in my kitchen and smells incredible."
Vicky K.

"I love the TINCTURE sprays. I buy them as gifts for people and use them in my home and gym on the equipment as I don't like the toxic cleaners and know these still clean everything properly and leave the place smelling wonderful."
Helen

"Thank you for such lovely products, my husband has only weeks to live so cleaning around him has been super important as to him not being chocked by pollutants, he likes the smell and so do!"
Betty